A few months ago, with the support of my husband and my friend Amy, who lives in Qatar, I decided to participate in the Dubai Women's Run (5k). 
Training for the 5k was a little more challenging for me than for those who can follow the Couch-to-5k app. My training went like this…
Step 1: Walk for 30 mins at a moderate pace. Check glucose. Oh shoot, I am low. Stop. Eat some apple slices. Walk the rest of the 5k. Don't worry about how long it takes, just finish. It took more than hour, huh? Well, at least you made it.
Step 2: Spend days/weeks moving from a 30 minute glucose check to 45 minutes. After 45 minutes, check glucose. Walk the rest of the 5k at a moderate pace, don't worry about the time, just finish. Made it in an hour.
Step 3: Walk for 1hr while maintaining good glucose levels. Don't worry about the kilometers, just walk for an hour.
Step 4: Try to finish 5k in under an hour while maintaining good glucose levels.
That was how I trained and it was based upon that training schedule that I set a goal of completing 1k in 15 mins.
Yesterday, at the race, I made my goal!! I feel great! I completed the 5k in 45:55 (that is 14:46 per kilometer).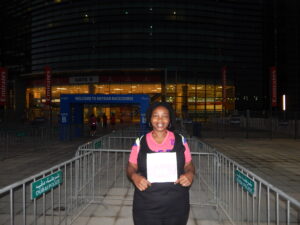 The lineup started at 6:30am and the race began at 7am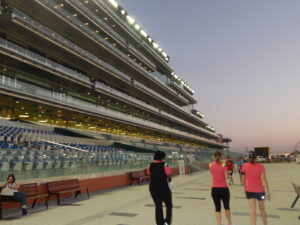 Sun rising…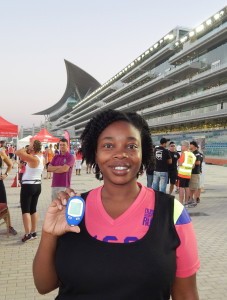 I checked my glucose before the race began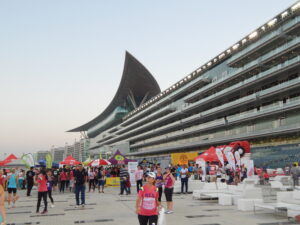 There were so many people there (over 3,000)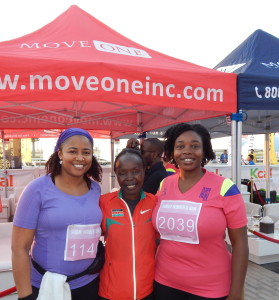 Tegla Loroupe the Kenyan track and field legend opened the race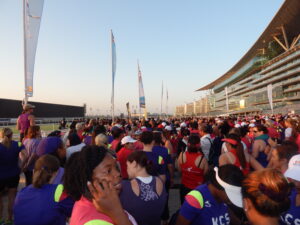 Trying to find my friend Amy in the crowd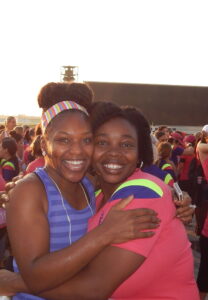 I found her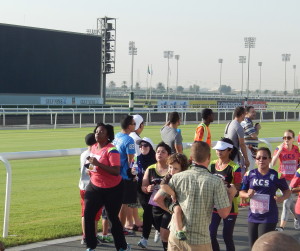 This is the look of determination. All I saw was the finish line and nothing else mattered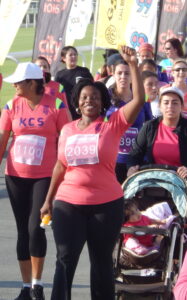 The end, I felt like a champ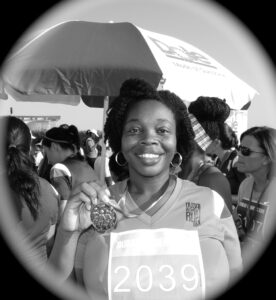 …and I have a medal to show for it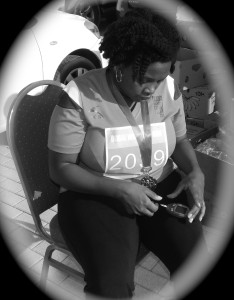 Checked my glucose immediately after crossing the line and getting some water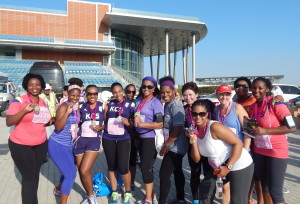 Met some other ladies along the way.

The course.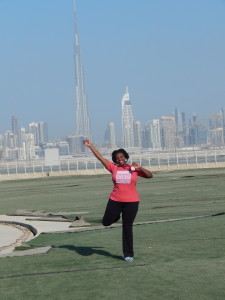 What an AWESOME experience. I never knew a race could be so much fun. And, it was a for a great cause–Breast Cancer Awareness.